Welcome to
Antique clock repairs & Restoration
Expert clock repairs and servicing with over 20 Years Experience
'The Very Best In Antique Clock Repairs And Restoration'
About Us
High-Quality Antique Clock Repair Services
Antique Clock Repairs & Restoration U.K specialises in all kinds of mechanical antique clock repairs and restoration including Grandfather Clock, Regulator Clocks, Bracket Clocks, Dial Clocks, Fusee Clocks, Musical Clocks, Automaton Clocks, French Clocks, Wall Clocks, Carriage Clocks, Cuckoo Clocks & Mantle Clocks.
As well as offering repairs to antique clocks we also offer a full repair and restoration service to modern mechanical clocks and quartz battery clock repairs.
Book A Free Quote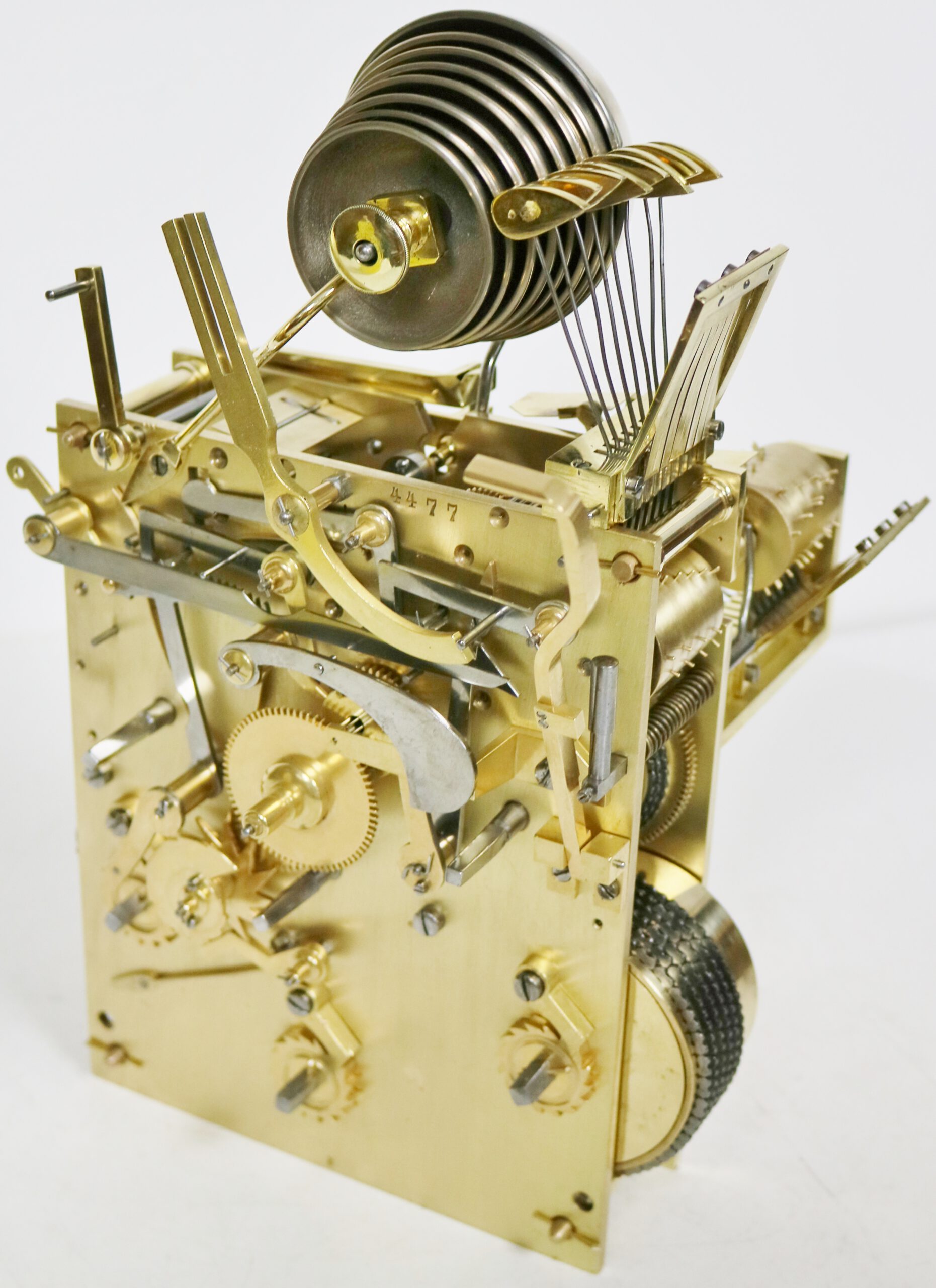 Services
Clock Repairs & Servicing
Book A Free Quote
Here at Antique Clock Repairs & Restoration UK, we offer various levels of antique clock repair and restoration to your cherished timepiece with silver, gold and platinum levels available. We always take the utmost care and attention during the restoration of your beloved clock. We have years of experience and knowledge, fully insured and all our work comes with a warranty for complete piece of mind for our client.
Besides offering high-quality antique clock repair services, we also deal in buying and selling all types of antique clocks.
Get In Touch
Testimonials
What Our Clients Say
Excellent organization. They called and collected 2 clocks. One French the other an Austrian Wall clock. Both repaired, full maintenance and serviced. When both clocks were fully operational, they were returned in full working order, they even set them to work in the house. Would have no hesitation in recommending them and if necessary would call upon there services again.
Full five star performance
Joseph, at the clock repairs Stroud has completed a full repair & service to a mystery clock that has not been working for nearly 40 years. I have found his service very professional & his workmanship to the highest of standards. I can fully recommend his services & would willingly use him again.
Overall excellent professional service throughout the lockdown, kept us informed with progress. Clock had major overall service. Keeps perfect time, delighted to have it back now in full working order. Excellent value for money paid.
My much treasured family Grandfather clock was in need of repair. From the initial contact with Joseph the whole experience has been perfect. I can thoroughly recommend his skills and service. Thank you. The house resonates again with the gentle tick of the clock.
Super help and expert service despite the covid regulations .Not many of these experts left in business so use it or loose it. Took a little time as this firm is busy but Great repair done on clock and well worth waiting for..
View Our Case Studies
About Us
Areas That We Cover
We cover a wide range of areas locally in Gloucestershire including Stroud, Nailsworth, Painswick, Randwick, Chalford, Tetbury, Avening, Cam, Dursley, Tetbury, Cirencester, Wotton-Under-Edge, Frampton, Stonehouse, Minchinhampton, Gloucester, Cheltenham, Bristol, Worcestershire, Gloucestershire, Swindon, Bath and many more
We also cover all parts of wales for antique clock repairs & restoration in all towns in Wales including Cardiff, Swansea, Penarth, Cowbridge, Newport, Magor, Caldicot, Tenby, Fishguard, Carmarthen, Carmarthenshire, Monmouth, Abergavenny, Port Talbot, Porthcawl, Bridgend, Barry, Chepstow, Rhondda Valley and many more towns in Wales
We also cover a wide range of other locations throughout England and Wales.
Get In Touch
FAQs
Frequently Asked Questions
Does my antique clock require repair / servicing?
There is no definite answer to this question. This depends on weather your antique clock has been looked after and cared for in previous years. If your clock has been well cared for previously with regular lubrication undertaken and serviced at appropriate intervals and has now stopped then your clock more than likely only needs a slight adjustment or minor repair.
If your clock has been running for years without lubrication or servicing then the chances are it is going to need a full strip, clean and service then we can talk you through about looking after the clock going forward.
How much does a clock repair or service cost?
Here at antique clock repairs & restoration offer a number of different affordable repair and servicing options with bronze, silver and gold packages to suit all kind of clocks which may be in various states of repair. We will carefully inspect the clock and will inform our clients of what we think would be the best option with full clarity upfront and cost discussed and agreed so you will not have any unexpected costs added. You will know exactly what you are paying before hand.
I think I have overwound my antique clock. Can it be repaired?
The simple answer is a clock cannot really be overwound. This is a very common misconception with our clients. The only way a clock can be overwound is if you forcefully wind the clock after full wind so that the mainspring actually breaks. The clock should still work on full wind and if the clock does not work then the problem is probably something else stopping power getting to the escapement which could be clogged up old congealed oil and dirt, broken teeth to wheel, bent arbour or the most common reason excessive wear to pivots and bushes causing friction which is sorted by means of a service.
My antique clock does not work or has just stopped working
If your antique clock does not work or if it has stopped working please seek help from a professional. Please do not be tempted into trying to get it working by either messing with the internals, spraying wd40 or any other silicone spray into the mechanism or using 3 in 1 oil or any other oil as this will almost certainly cause more damage or problems than it already has. It may sort a problem out in the short term but guaranteed it will cause further long term damage and wear and the original problem will still exist. It could be something very simple and easy to sort so by seeking help from a professional then they can advise you and sort the issue.
Do I bring my clock to you for repair/servicing?
Yes, you are more than welcome to bring the clock to our workshop however if this is not an option and you will struggle to get it to us we do offer a collection, delivery and setup service if you would prefer this option. This will be discussed with you upon enquiry.
Case Studies
This error message is only visible to WordPress admins
Error: There is no connected account for the user 17841410393189915.